Who We Are.
We are Thinker.
Since 2018, we have been providing advanced technological advancements to entrepreneurs and businesses globally, enhancing their operational methods and increasing their contributions to the contemporary world.
Thinker is a company that hires exceptional software engineers, application developers, and UI/UX designers. This enables us to meet your requirements and overcome your technological obstacles in areas such as strategy, design, and application/system development.
We develop digital solutions that empower our clients to become exemplars of technology in their respective industries.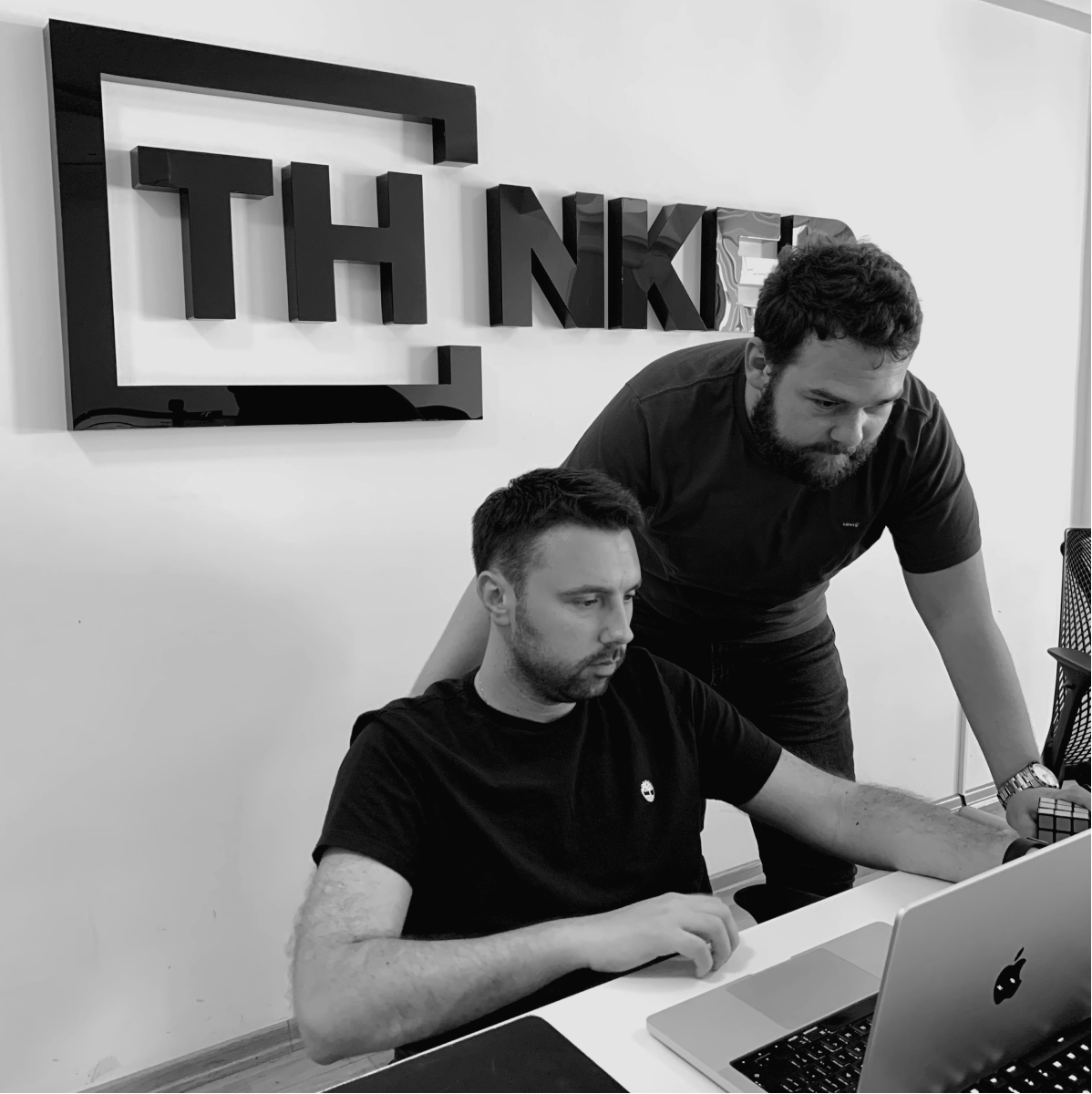 Who We Serve.
We empower businesses to unlock their true potential every step of the way
Enterprise
Build custom solutions and adopt advanced technologies for your organization to:
Accelerate digital transformation

Lower integration costs

Stream line business process

Scale to meet market demands

Maintain a competitive edge
---
Startups
Take your product from an idea to the Minimum Viable Product (MVP) stage through:
Idea & Persona Validation

UI & UX Design

Lo-Fi & Hi-Fi Prototypes

User Acceptance Testing

Development & Launch
Feature Services.
What Services Do We Offer?
Portfolio.
Our Portfolio
For more than five years, we have been assisting our clients, establishing ourselves as a reliable IT partner with a strong reputation. Our project portfolio encompasses a wide spectrum, spanning from applications designed for startups to expansive, enterprise solutions.
Concept
In the concept phase, we work closely with our clients to understand their unique needs, challenges, and goals. Through extensive research and analysis, we refine the concept, identify key features, and outline a strategic plan that aligns with their vision and objectives.
Design
During the design phase, our multidisciplinary team collaborates to craft a comprehensive and cohesive software solution. We engage in architectural, database, user experience, user interface and visual design. Our aim is to create a robust and scalable system that not only meets the functional requirements but also delivers an intuitive and visually appealing user experience.
MVP
In the MVP stage, we launch a functional prototype that includes essential features and functionalities. This allows our clients to validate the core concept, gather user feedback, and make informed decisions about further enhancements and iterations.
Product Launch
For the product launch, we meticulously prepare the software solution for deployment. This involves rigorous testing, bug fixing, performance optimization, and ensuring compatibility across different platforms. We also provide comprehensive documentation and support to ensure a smooth launch and adoption of the product.
Post Launch Support
Once the software solution is launched, our commitment doesn't end there. We offer post-launch support to address any issues, provide updates and maintenance, and implement additional features based on user feedback and evolving business needs. Our dedicated support team ensures that our clients receive ongoing assistance to maximize the value and impact of the software solution.
Partners & Clients.
Worldwide enterprises place their trust in us
Over the years we have built numerous relationships with high-profile companies. We value our partners and clients who put their trust in our expertise.